Bancassurance is already a super player in the Indian financial scene.
But, it's poised to get even bigger.
That means the way banks and insurers approach bancassurance needs to change, and change ASAP.
Companies need to focus on creating products that cater to a more financially literate audience. That means doubling efforts in customer research, product innovation, and agent training
But, how can we go about it? How can the industry turn bancassurance into a major profit-generating lever?
We asked Five leading professionals in Indian banking and insurance to answer those questions.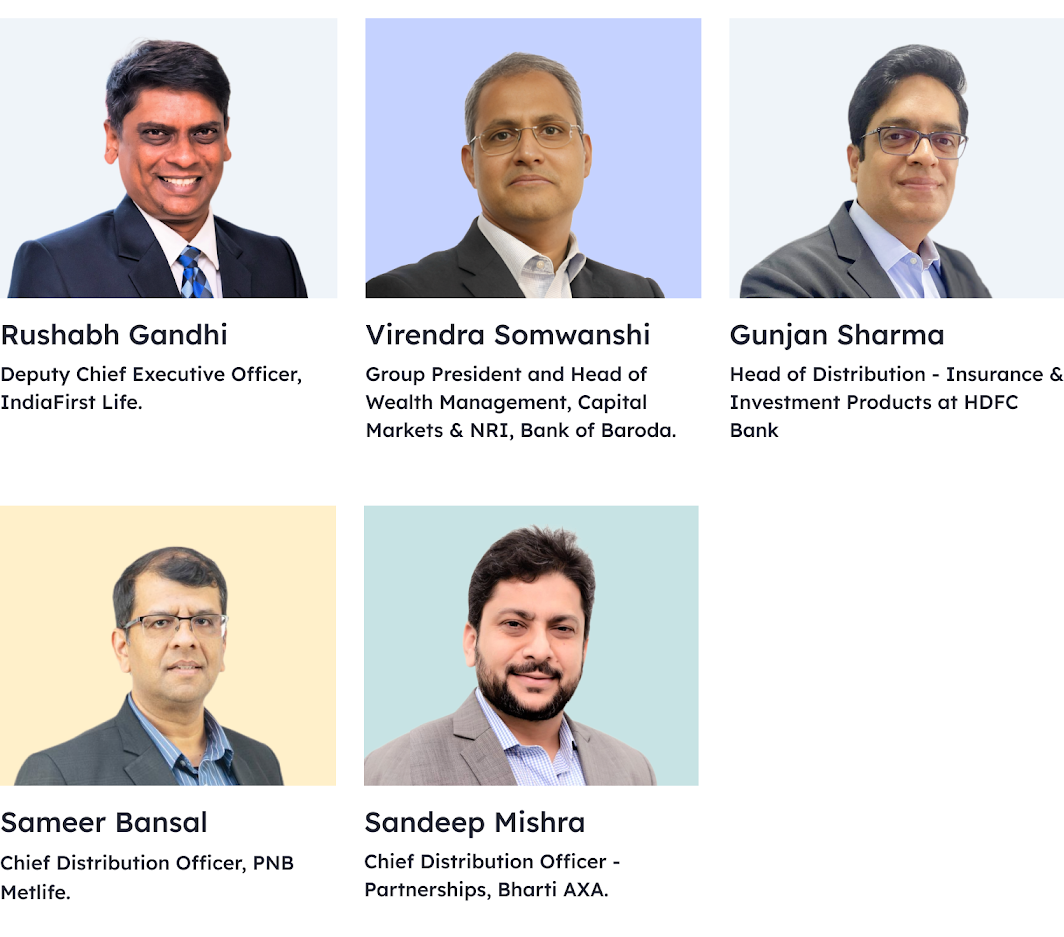 And the insights we received were invaluable.
In Morph, our experts will take you through:
How to Prepare for the Bancassurance Boom

What competitive advantages insurers will need to stand out in the Open Architecture Banca model

How both banks and insurance companies can create more customer-centric products
And so much more!
It isn't often that the best names in the industry in one space to share their wisdom on the next big thing in banking and insurance.
Download the guide today and amp up your Bancassurance game.